Too Blessed To Be Stressed

Oct 07, 2015 03:56PM, Published by Flint Zerangue, Sr., Categories: Acadiana Life
---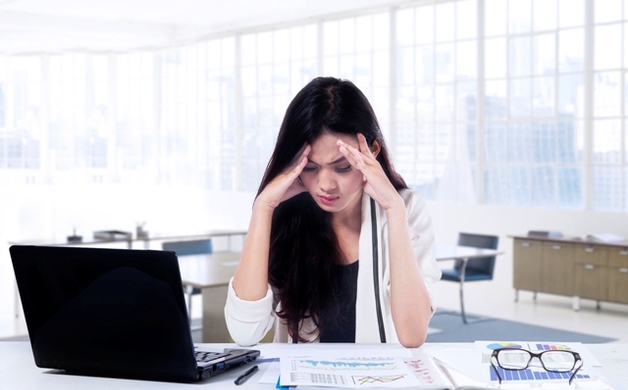 ---
Marcus Buckingham is one of the world's most requested business speakers. His take on stress is intriguing, "Many of us feel stress and get overwhelmed, not because we're taking on too much, but because we're taking on too little of what really strengthens us." Want to save time and money? Want to avoid wrinkles and grey hair? Want to spend more time with your children, pets and hobbies? Here's the scoop! A professional résumé is one of the most under utilized documents around, because most associate it strictly with finding a new job or career, which is a different level of stress entirely! However, if you get your résumé into the
right hands right now, it will be a creative way to deliver all the promises previously mentioned!


Start your journey of STRESS FREE & CREATIVE RÉSUMÉ UTILIZATION.
Get that résumé to your networks:
a) Medical Team – (Primary Care Physician, Chiropractor, and Massage Therapist) If you see these regularly, it's due to stress. Help your medical team diagnose the situation to get you on a road to rapid recovery! 

b) Financial Team – (Banker, Mortgage Lender, Life Insurance Agent, Financial Advisor, CPA, and Realtor) Your retirement builders need to know where you've been and where you are to help get you to where you want to go!


c) Security Team – (Trusted Neighbors, Security Alarm Company) If you're out of town, this team can help prevent a crisis. Share your information to stay current and be prepared! 


d) Beauty Team – (Hair Professional aka Magician, Skin Care Specialist, Nail Salon, Spa): Collectively, your "magicians" probably know more about you than you do! Back it up with a current résumé and you'll create a vocal network for those "hidden" opportunities! 


e) 4-Legger Team – (Veterinarian) You probably see your vet more than your primary care physician. Your vet needs to know what to do in an emergency. Vets know the local buzz, much like your Beauty Team! f) Special Interests Team – (Church, Volunteer & Professional Boards) Break the ice while working on projects by sharing your current résumé with your colleagues. Be a dream board member to your overworked and underpaid Executive Director, especially when press releases and website content are needed.


FINAL NOTE: When you take steps to decrease personal stress, you will enjoy self confidence, empowerment and a better quality of life. By setting a great example, others will follow your lead and become their best selves. Remember, you're too blessed to be stressed!
About the author: Laurie J. James is one of only 16 Master Career Directors Globally. She co-founded and presided over the Professional Résumé Writing and Research Association from 2000-2004. PRWRA rebranded to Career Directors in 2005. Laurie has created 10,000+
job-winning résumés in her career. She is a local Dale Carnegie Performance
Development Specialist, a seasoned
public speaker and award-winning career
image coach.
---
---
Face Magazine Laurie J. James Stress
---