Do Your Part to Fight Hunger
May 01, 2017 03:33AM ● By Family Features
Sponsored Content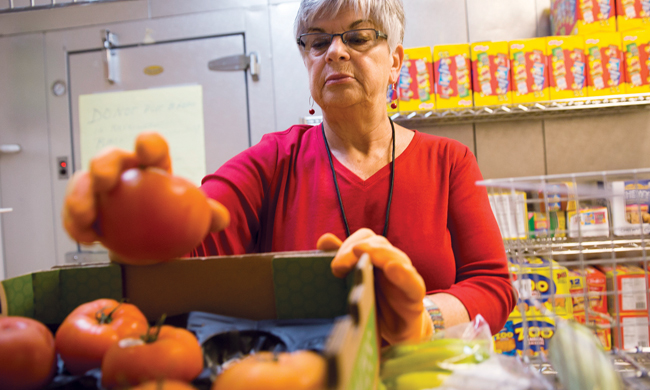 Hunger in America is much closer than you may think. With the USDA reporting that one in eight Americans struggles with hunger, including more than 13 million children, food insecurity is an issue facing families in every county across the country. Spring is a particularly difficult time for families struggling with hunger because food banks across the country are also facing a time of year known as the "spring hunger gap," when food supply is often at its lowest level.
To help provide meals to people struggling with hunger, companies like Walmart have created unique campaigns like "Fight Hunger. Spark Change." that call on the public to take action and join in the fight against hunger. The campaign takes place every spring and encourages the millions of customers who shop at its stores each week to take action by supporting the Feeding America network of food banks and the more than 46 million Americans it serves throughout the country.
"The campaign is an important part of Walmart's commitment to helping families who struggle with hunger," said Kathleen McLaughlin, president of the Walmart Foundation and chief sustainability officer for Walmart. "Together with our suppliers, customers and friends at Feeding America, we're dedicated to making a positive difference in the lives of those who live and work in the communities we serve."
The "Fight Hunger. Spark Change." campaign provides support to each of Feeding America's 200 member food banks. The retailer's commitment to fighting hunger can be seen through food bank programs across the country, such as those offered at the Philabundance food bank in Philadelphia and FeedMore in Central Virginia.
The Philabundance Community Kitchen (PCK) is an adult culinary arts vocational training program that prepares low-income women and men to work in commercial kitchens. Beyond the practical results of launching more people into the workforce, Philabundance also helps provide meals to 90,000 people facing hunger in the Delaware Valley every week.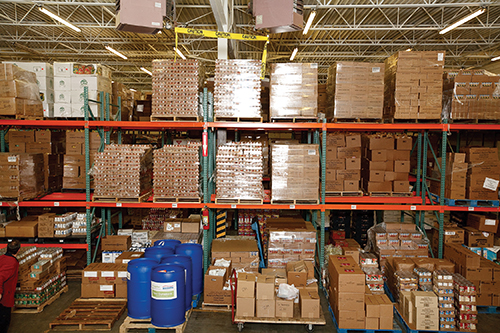 FeedMore is Central Virginia's core hunger-relief organization. Its Mobile Pantry program works to distribute a variety of healthy food items to underserved communities with limited access to grocery stores. The Mobile Pantry goes above and beyond to provide each household in need with about 35 pounds of perishable and non-perishable food items for each distribution.
Getting involved to help fight hunger in your community may be easier than you think. Here's what you can do:
Volunteer. It doesn't take a big time commitment to make an impact. Visit your local Feeding America food bank and ask about volunteer opportunities.
Donate. If you can't contribute time, donate food or money. Your local Feeding America food bank can always use help restocking its shelves.
Spread the word. Get to know the facts about hunger and spread the word through your social media activities. The "Fight Hunger. Spark Change." campaign relies heavily on social media to raise awareness of the issue and drive donations to Feeding America food banks across the country.
To learn more about what you can do to help curb the spring hunger gap and provide meals to families facing hunger in your community, visit walmart.com/fighthunger.